New Books [Featured]-Main
North American Industry Classification System 2012
Call Number: REF HF 1042 .N678 2012
ISBN: 1598885499
Publication Date: 2012-08-01
"Published only once every five years, the North American Industry Classification System (NAICS) is an indispensable volume of official industry codes used by businesses, libraries, and other establishments and individuals to complete tax returns, grant requests, and fill out other forms and to improve analyses and comparisons of different industries."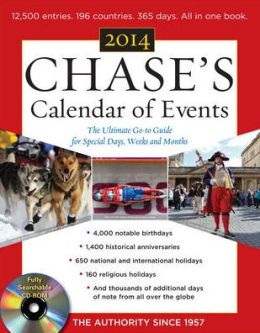 Chase's .... Calendar of Events
Call Number: REF GT 4803 .C48 2013
Publication Date: 2013
"If you're looking to tie a promotional event to a special month, create a suggested reading list based on a literary birth anniversary, travel to a music festival halfway around the world, blog about a historical milestone or do a celebrity birthday round-up on your radio show or Twitterfeed, Chase's Calendar of Events is the one resource that has it all. For broadcasters, journalists, event planners, public relations professionals, librarians, editors, writers or simply the curious, this is one reference you can't do without!"
Want to suggest a new resource for the LRC? Please contact Holly O'Neal, Acquisitions Librarian at 256-372-4719. You may click on the link below to submit your requests electronically.